HD Analog for Retail Security
HD Analog is already a preferred security solution for Retail Applications of all sizes, as HD technology is extremely well suited to address the unique needs and constraints shared by many retailers.
HD Analog delivers the high-definition megapixel resolution video required for recognition of faces, license plates, and other details.
HD Analog doesn't require an established network, and can be installed and managed independently.
HD Analog is very simple to install and maintain.
HD Analog is an extremely cost-effective alternative to higher-priced IP megapixel solutions - offering comparable resolution.
HD Analog is 100% compatible with pre-existing coaxial cabling and analog cameras, allowing retailers to add HD capabilities without having to replace their entire system.
Problems Solved with HD Analog
Most importantly, HD Analog captures high-definition, megapixel resolution images – and allows business owners and managers to zoom in on live or recorded video to see a greater level of detail.
This capability is required to address the unique security challenges faced by business owners, including: shoplifting, fraudulent transactions, vandalism, false claims, such as "slip & falls", inventory shrink, employee theft.
Verticals Served by HD Analog
These challenges are not unique to large corporations; they are shared by businesses of every size with a physical location, including: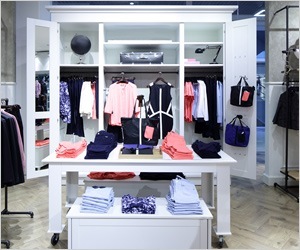 Retail stores
Convenience stores
Department stores
Shopping centers and malls
Outlets and discount stores
Boutiques
Kiosks
Pop-up shops
Benefits of HD Analog Technology
When compared to traditional Analog or IP technologies, HD Analog offers significant and measurable advantages. In fact, HD Analog is commonly marketed as "the best of both worlds" – offering megapixel resolution images, but the simplicity and cost of Analog.
Key benefits of HD Analog technology include: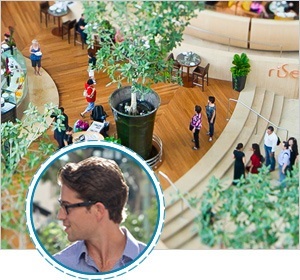 Megapixel resolution
Simple installation
Zero latency
Low cabling requirements
Longer transmission
Transition friendly
Cost-effective

Learn more about the Benefits of HD Analog technology
Benefits of HD Analog Technology for Retail Applications
Capture clearer and more detailed live video of employees, visitors and their activities, with greater level of resolution
Enhanced image clarity provides the detail necessary for identification of individuals and the submission of court-admissible evidence
Capture detailed video evidence of shoplifters with the ability to zoom in on live and playback video for closer forensic inspection
Monitor crowds more easily during the holidays and other busy shopping seasons
HD video evidence against false claims and liabilities
Advantages of HD vs. Analog for Retail Applications
HD Analog technology delivers the simplicity and affordability of traditional analog solutions, while addressing many of the limitations associated with Analog technologies.
For example, Analog CCTV cameras offer limited resolution (up to 960H, or 960 x 480 pixels) and provide insufficient resolution for applications requiring greater levels of detail, such as facial recognition or license plate identification.

Learn more about HD-CCTV vs. Analog CCTV security
Advantages of HD vs. IP for Retail Applications
HD Analog systems do not require the networking equipment and knowledge associated with installing and maintaining traditional IP solutions. And because HD Analog lives off the network, they don't interfere with other network-related activities, or consume valuable network bandwidth required by other devices.
There are no licensing or recurring fees associated with HD Analog solutions, and all channels come completely enabled – for the life of your product. Comparable IP solutions commonly require the purchase of a license for every channel used, and a recurring annual fee to maintain that license.
Other challenges associated with IP solutions include:
Require a complex network infrastructure
Offer limited transmission distance
Commonly experience video latency
Require considerable network bandwidth
Can be extremely costly compared to traditional analog and comparable Analog HD systems

Learn more about HD CCTV vs. IP video surveillance
Common Placements for HD Cameras in a Retail Setting
HD analog security cameras are ideal for monitoring high-traffic areas – capturing the resolution required to identify faces, license plates, and other details critical to investigating a potential crime. "High risk" areas where theft commonly occurs include: checkout areas, store entrances, sales floors, high-value merchandise, stockrooms, warehouses, loading docks and parking lots.
HD Analog cameras placed around the exterior of your retail or convenience store provides another layer of protection and can help deter vandalism, property damage and false accident and liability claims.

Cash Registers
Monitor cash registers and employees handling payments to protect profits.

Entrances and Exits
Watch entrances and exits to see who is coming and going.

Loading Docks
Get a detailed view of loading docks and shipping and receiving areas.

Warehouses
Keep an eye on inventory and merchandise in the warehouse and stockroom.

Cash Offices
Place an HD analog hidden camera inside of cash office to protect your profits.

Expensive Merchandise
Place cameras near high-ticket merchandise or easy‑to‑steal items.

Break Rooms
Place an HD camera in the break room and kitchen areas to prevent false accident claims and liabilities.

Building Exteriors
Keep a 24/7 watch over building exteriors to protect your business from property damage and vandalism.

Parking Lots
Monitor parking lots and provide detailed video for license plate recognition and liability protection.