HD Analog for Residential Security
HD Analog has been quickly adapted for residential and home security applications, due to its ease of installation and high-definition megapixel resolution.
Unfortunately, the vast majority of residential burglaries and property crimes currently go unsolved. Even for homes with a video security solution in place, the video often doesn't provide high enough image resolution – and the digital zoom capabilities – to clearly identify the criminal(s). HD Analog represents a promising solution - producing crisp, clear HD video with the ability to zoom in for closer inspection to gain facial recognition for court-admissible evidence.
HD Analog technology is extremely well suited to address the unique needs and constraints shared by many homeowners and property managers.
HD Analog delivers the high-definition megapixel resolution video required for recognition of faces, license plates, and other details.
HD Analog doesn't require an established network, and can be installed and managed independently.
HD Analog is very simple to install and maintain.
HD Analog is an extremely cost-effective alternative to higher-priced IP megapixel solutions - offering comparable resolution.
HD Analog is 100% compatible with pre-existing coaxial cabling and analog cameras, allowing retailers to add HD capabilities without having to replace their entire system.
Problems Solved with HD Analog
Most importantly, HD Analog captures high-definition, megapixel resolution images – and allows homeowners and property managers to zoom in on live or recorded video to see a greater level of detail.
This capability is required to address the unique security challenges faced by many residential property owners including: break-ins, property damage, theft, vandalism, activities of dishonest or negligent caregivers, domestic help, and service providers.
Verticals Served by HD Analog
These challenges are not unique to large corporations; they are shared by businesses of every size with a physical location, including: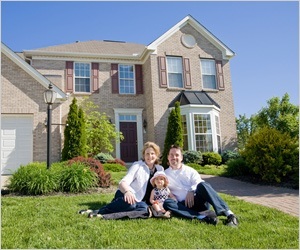 Primary residences
Apartment complexes
Condominium and townhome communities
Nursing home group living communities
Timeshares, vacation homes and rental properties
Benefits of HD Analog Technology
When compared to traditional Analog or IP technologies, HD Analog offers significant and measurable advantages. In fact, HD Analog is commonly marketed as "the best of both worlds" – offering megapixel resolution images, but the simplicity and cost of Analog.
Key benefits of HD Analog technology include: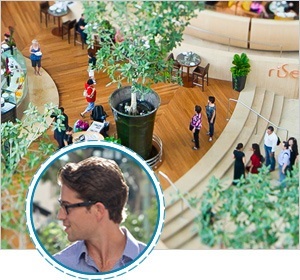 Megapixel resolution
Simple installation
Zero latency
Low cabling requirements
Longer transmission
Transition friendly
Cost-effective

Learn more about the Benefits of HD Analog technology
Benefits of HD Analog Technology for Residential Applications
Capture clearer and more detailed live video of caregivers, domestic help and service providers, and their activities, with greater level of resolution
Enhanced image clarity provides the detail necessary for identification of individuals and the submission of court-admissible evidence
Capture detailed video evidence of thieves and vandals with the ability to zoom in on live and playback video for closer forensic inspection
HD video evidence against false claims and liabilities
Advantages of HD vs. Analog for Residential Applications
HD Analog technology delivers the simplicity and affordability of traditional analog solutions, while addressing many of the limitations associated with Analog technologies.
For example, Analog CCTV cameras offer limited resolution (up to 960H, or 960 x 480 pixels) and provide insufficient resolution for applications requiring greater levels of detail, such as facial recognition or license plate identification.

Learn more about HD-CCTV vs. Analog CCTV security
Advantages of HD vs. IP for Residential Applications
HD Analog systems do not require the networking equipment and knowledge associated with installing and maintaining traditional IP solutions. And because HD Analog lives off the network, they don't interfere with other network-related activities, or consume valuable network bandwidth required by other devices.
There are no licensing or recurring fees associated with HD Analog solutions, and all channels come completely enabled – for the life of your product. Comparable IP solutions commonly require the purchase of a license for every channel used, and a recurring annual fee to maintain that license.
Other challenges associated with IP solutions include:
Require a complex network infrastructure
Offer limited transmission distance
Commonly experience video latency
Require considerable network bandwidth
Can be extremely costly compared to traditional analog and comparable Analog HD systems

Learn more about HD CCTV vs. IP video surveillance
Common Placements for HD Cameras in a Residential Setting
HD analog security cameras are ideal for monitoring high-traffic areas – capturing the resolution required to identify faces, license plates, and other details critical to investigating a potential crime. "High risk" areas where theft commonly occurs include: entryways and exits, common areas, patios, balconies, sliding glass doors, garages and parking lots.
HD Analog cameras placed around the exterior of your home, rental property or construction site provides another layer of protection and can help deter vandalism, property damage and false accident and liability claims.

Hallways
Monitor high-traffic areas and capture activity with detailed 1080p full HD video.

Entrances and Exits
Watch entrances and exits to see who is coming and going.

Common Areas
Get a detailed view of common areas, community hallways and corridors.

Parking Areas
Keep an eye on driveways and parking areas and gain sharp detailed video with license plate identification.

Service Providers
Place an HD analog hidden camera inside of your home to monitor housekeepers, nannies and service providers.

Safe Rooms
Place cameras in your safe room to protect your valuables at your primary residence or vacation home.

Building Exteriors
Keep a 24/7 watch over building exteriors to protect your business from property damage and vandalism.

Lobbies and Public Areas
Monitor apartment complex lobbies, mail rooms, laundry facilities, gyms, pool areas and other common public areas to deter theft and reduce liabilities.